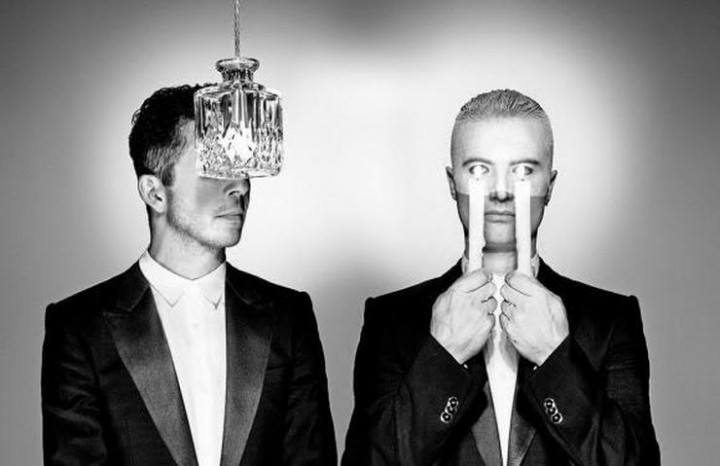 Songazine must be honest and just discovered MONARCHY thanks to the nice H.I.M.Media team.
I am really happy they did push me, as I now discover their music, visuals and videos. Elegance and class are there, I must say I like their style a lot. Hereafter several questions I wished to ask them.
Jérôme, Songazine.fr editor
@@@@@@
(Answers from Ra Black)
What's your latest release and do you feel about launching this one?
The last thing we released was a covers album called Re|Vision. It was just that happened because we were exploring other people's music. Then we had a hand full of covers and we thought other people might like hear them, so we put it out. Because they weren't our songs, I think I felt very care free about it. With our first two albums I would spend hours agonizing over a lyric because I wanted it to be "perfect" (whatever that means). So recording other people's songs is really quite freeing.
You achieved several remixes for great artists, what are the 2 or 3 names you'd dream to add to your list?
It's mostly Andrew that does the remixes. I wouldn't want to put dreams in his mouth.
Latest band/ CD/ album you really liked?
Multi-Love by Unknown Mortal Orchestra is still on high rotation. It's quite retro but has enough of the future in it to keep me interested.
We'll see you play in France on March 24 th. Do you know our country a little?
Yes! I've been to France and Paris several times. We played in Dijon and Rouen some years ago. Paris will always have a special place in my heart.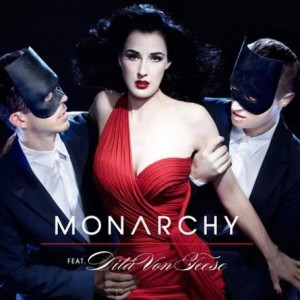 Dita Von Teese worked with you on several occasions: what did she bring to you? (apart from her outstanding charm and beauty, of course 😉 )
She is a surprisingly good singer. Especially for someone who doesn't consider themselves a singer. She has a wispy clear voice that sounds natural and effortless. She also happens to be kind and generous.
Your videos are all high level visually, technically and superb quality: do you take part into their "making of" ?
Yes we do. It was a pleasure to work with Roy Raz for two of our videos. He completely gets us. Other videos have required more hand holding.
Idem for your pictures, always truly elegant: do you always work with the same photographer?
No. But I'm glad you asked. For me that means our aesthetic is ours. Obviously we have worked with some great photographers who bring out the core of us.
"First band to ever play live in space" says Wikipedia! True story and a little feedback about this?
It is true. We were the first band to broadcast live in to space. Our single was (and still is) traveling at the speed of light. We probably passed those Rolling Stone punks on the Voyager Golden Record in less than a minute.
Your lyrics are kind of weird and all can be found on your website: what's your vision about lyrics and songs meaning?
"Kind of weird", Ok, I'll take that as a compliment. Well, sometimes lyrics are "about" something and sometimes they "are" something. I guess these "are" lyrics are the ones you think are weird. I've never really thought about if a song will make sense to someone else. I just write things that mean something to me.
140 signs message to our dear readers?
You are the prison I fell in love with