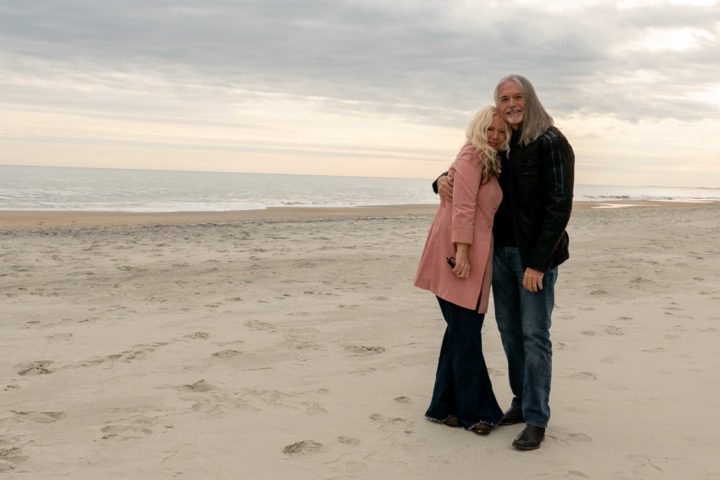 Chers groupes qui souhaitez aussi avoir une chronique dans Songazine.fr,
Hop ! Coup de cœur immédiat pour The Yets et le très bel EP 6 titres éponyme que j'ai reçu parmi le million de suggestions déposées (plus ou moins) astucieusement pour écoute et chronique à mon attention.
Notez la ruse et astuce de la RP qui mentionne de façon habile The Cocteau Twins comme référence accrocheuse dans le titre du mail. Et en plus, c'est tout à fait justifié et bien trouvé, pour le titre Letter To A Boy, donc bingo. La voix, le vibrato, l'ambiance un peu lunaire et le tempo lent empreint d'émotion, tout y est.
Robin Wilson a du coffre et de l'amplitude vocale conséquente : chanteuse remarquable. On ne peut pas ne pas aimer.
Craig Anderson Snook triture les six-cordes avec magie et produit un ensemble soniquement pur et aérien : bravo, travail de fond réussi.
Ce duo basé en Caroline du Sud mérite un gros coup de projecteur pour les fans de mélodies planantes, boisées, fraîches et touchantes.
Soyez un peu jaloux, ceux dont j'efface le mail sans même essayer, car j'ai écouté au moins une douzaine de fois les 6 titres et les aime tous, all killer no filler comme on dit : beauté du chant, palm mute bien dosé, échos et délais en rafale, nappes évocatrices, rythmique lente et subtile, voilà de la très belle musique en un style élégant et fin, qui permet la relaxation mais avec ce soupçon d'émotion bien dosée qui fait du bien.
J'ai même mis leur EP en fond sonore alors que je faisais travailler des étudiants qui m'ont dit être conquis (c'est dire !). Joli artwork (les poulpes sont des animaux intelligents, c'est un fait).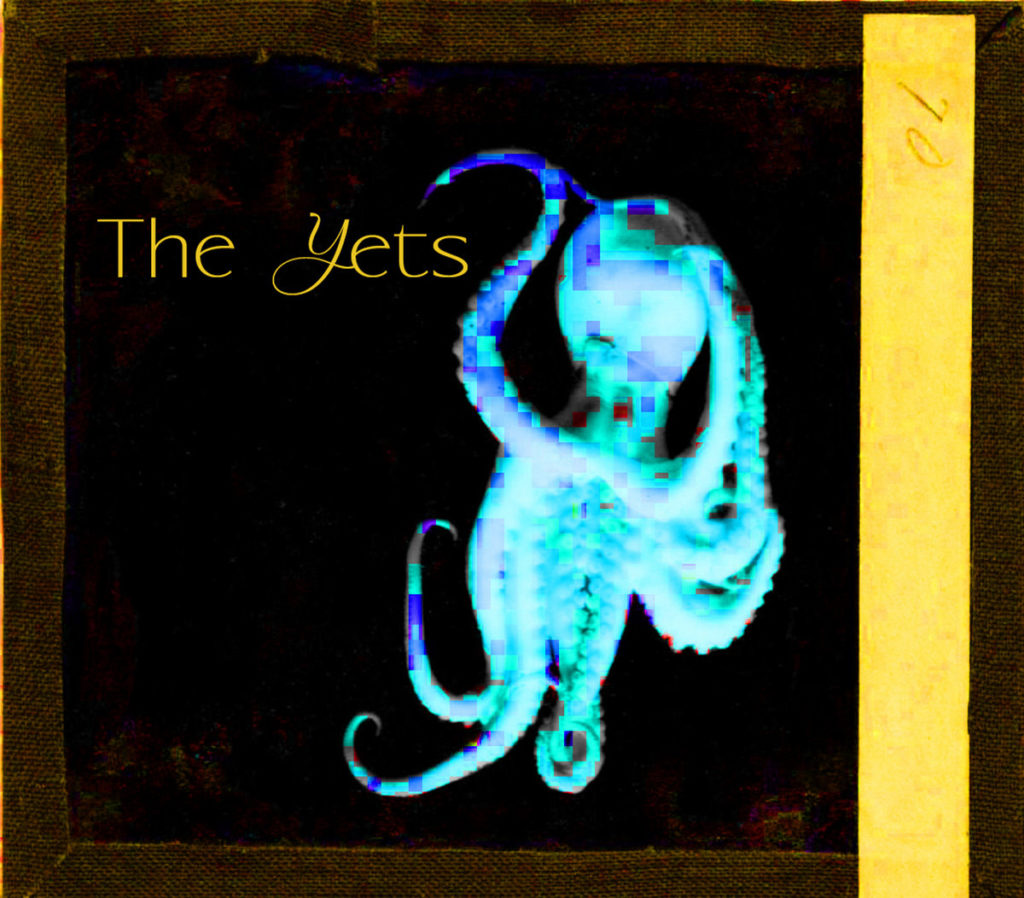 Et j'adooore leur look chevelure longue et blanche un peu druidesque qui leur va bien, je suis certain que ce sont des personnes agréables et amicales qui plus est !
Et de de cela, outre la musique nous en avons bien besoin, non ?
Alors, à qui le tour ?
Bises et hugs
Jérôme « letter to a band » V.
PS : une ch'tite interview faite par mail, dans la langue de nos amis de Caroline du Sud, en V.O. donc !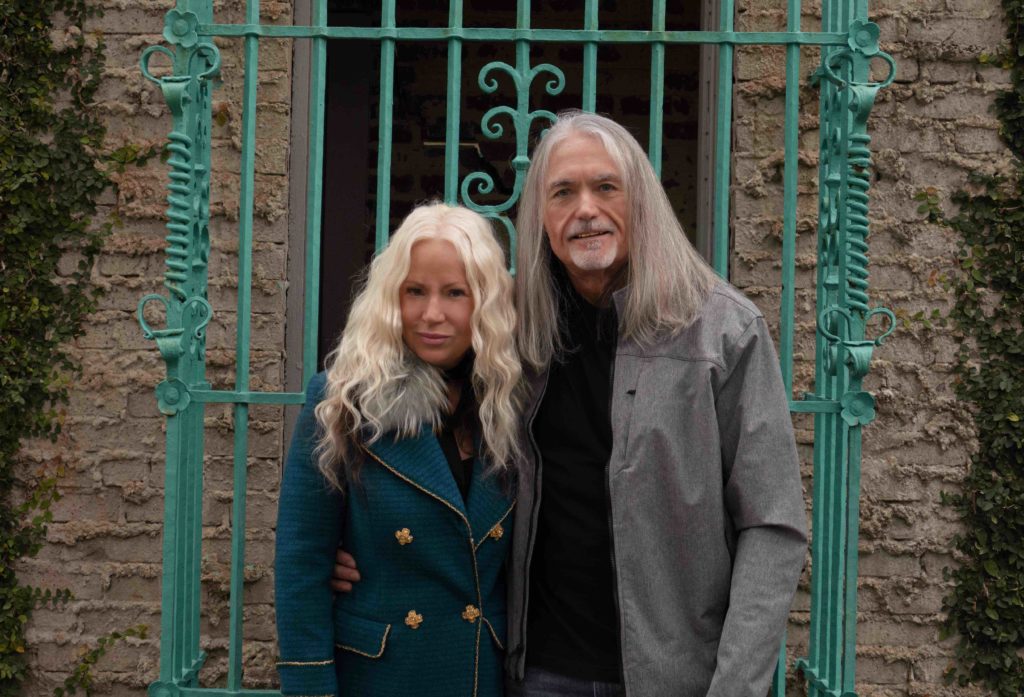 (crédit photo : Gordon Backman)
***
Q1 :   Could you explain a bit your band's name meaning -for a French fan- ?
Answer:  « The Yets » is about the journey of life, relationships, decisions we make along the way, and the consequences of those decisions.  It's all tempered by our human nature to evaluate life in terms of what has or has not happened; good or bad … « yet. »  It's about balance, acceptance and is in a sense somewhat "Yin-Yang." It's also about gratitude, hope and inspiration.
Q2 :   The EP songs are great : are you already preparing the next album/ EP ?
Answer:    Thank you … we are grateful and humbled by the warm response our music is receiving worldwide and yes, we have already begun work on our next project!
Q3 :   Will you tour in Europe? (and France btw)
Answer:   That's a great question and one that's coming up quite often.  Although we have no immediate plans to tour, it would be fabulous to play Europe, and of course France!  We'll see what the future holds and keep our fingers crossed.
Q4 :   Are you OK with the Cocteau Twins comparison ?
Answer:   Sure; it's quite flattering actually.  They are amazing and we certainly count them among our influences. But there's a lot going on with "The Yets" and that comparison touches only a small part of it.  As artists, the goal is to give the world "our" art in "our" own way; both in terms of sight and sound.  
Q5 :   What about South Carolina's other bands you like ?
Answer:    There is a great music scene in South Carolina.  Lot's of good bands over many genres. Our favorites include "Brandy and the Butcher" (Jay Matheson/The Jam Room), "Candy Coffins" and "The Transonics."  All very different from "The Yets" and all great bands!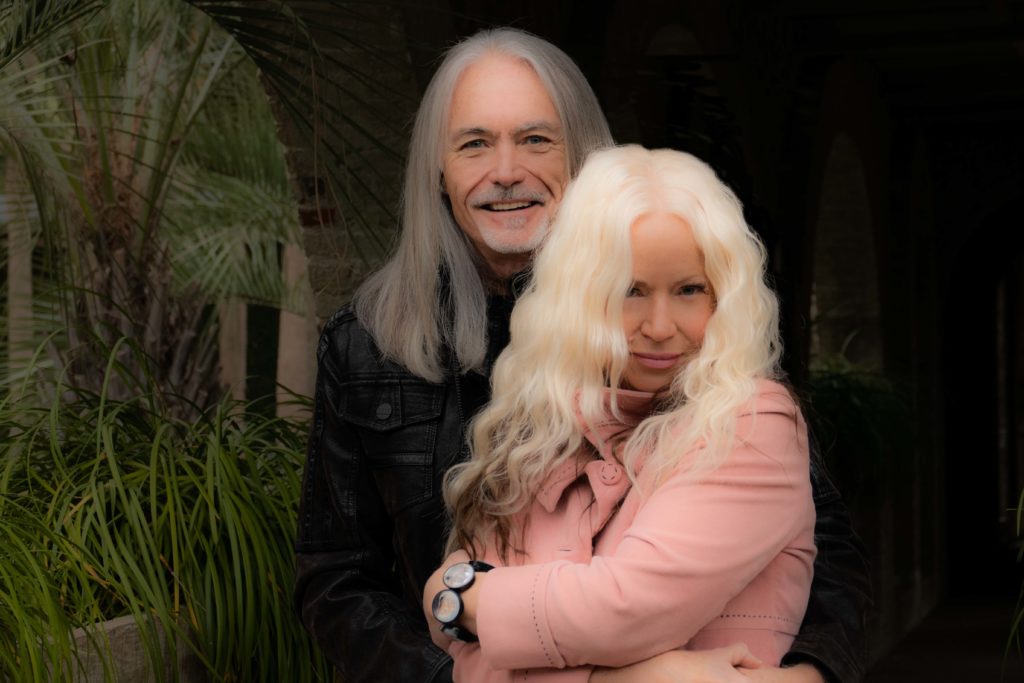 (crédit photo : Gordon Backman)
Q6 :   Your hair is beautiful : your « signature » look ?
Answer:   You are so kind!  Hair is a big thing to lot's of us.  We love our hair.  It makes a statement and changes over time.  But for now, this is it!
Q7 :   What is the press critic « punchline » you liked the most recently ?
Answer:  Actually it's a two part combo comment:  "Electronic pop and ethereal captivation makes up The Yets sound as much as that rock nurtured prowess." "It carries me through a gamut of quick emotional sound bites, happy, sad, struggling, remembering, giving in, and love."
Q8 :    Can you share a funny anecdote in The Yets history ?
Answer:   Probably the fact that we were both attending the University of South Carolina at the same time, attending classes every day in the same building on this giant campus at the same time, playing in rock bands in this university city at the same time, knowing of each others band, never watching each others bands, going to the same clubs, and never (as far as we know) meeting each other.  Many years later, we are introduced by a mutual friend who attended the university at the same time.  And the rest is … as they say … history.
Q9 :   Why does bad/ vulgar music sells so much all over the world?
Answer:   Interesting question, but perhaps one I'm not qualified to answer.  I don't believe this approach is very prevalent among most musicians of our generation, and it's not something we really focus on.  Pop culture largely dictates what sells and what doesn't.  It's undeniably a popular selling point these days, just not one we choose to incorporate.
Q10 :   A message for our French readers ?
Answer:    Absolutely … thank you for welcoming us into your musical world!  We understand the universality of this special language we share and hope something in our music speaks to you.  We also understand you can listen to anyone you want; thank you for listening to us.